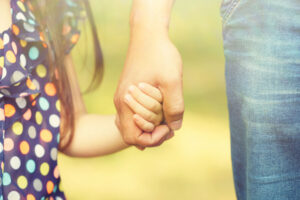 If you suspect your child is in an unsafe, neglectful or generally unfit environment with their second guardian, getting accurate, useful information is paramount to taking effective legal action. The Agency Inc. provides child custody investigations and detective services in Virginia and Maryland to give you solid evidence and make sure your child receives the best care at all times.
Following divorce or separation, many parents on both sides seek the best for their children, however, in some instances both parents may not be able or willing to provide safe, nurturing environments. Suspecting your former partner is ignoring, neglecting or even abusing your child makes time away from them hurt even more. The Agency Inc. conducts a complete and thorough investigation using surveillance, tracking, communication interception and other techniques to show and prove where your child is, who he or she is around and if the environment is suitable.
If your former partner is not spending time with your child during custody times, if your child is meeting unsavory persons during this time, the environment is not appropriate or physical or emotional abuse is occurring, these may all be grounds for custody restructuring. Call The Agency Inc. at (877) 420-1489 to learn more and to receive a free confidential consultation.
Our investigations can reveal evidence of…
Child abuse
Child neglect
Cohabitation or having the paramour or person of the opposite sex visiting with the child or children present, in most instances this is a big no-no.
Drug and alcohol abuse and in some instances USE of alcohol or drugs with the child or children present.
Parents spending little or no time with the child or children during visitations. Is the child left with a third party, during the time that they have physical custody of the child?
The child or children having direct involvement with the other parent's friends or acquaintances persons with a QUESTIONABLE BACKGROUND who may have been introduced by the other parent.